Wysocki's family-owned farm has been growing fresh produce for over 60 years. The rich, fertile soil we grow our crops on has been home to our families, including our children, for three generations. Our potatoes and onions are naturally delicious and nutritious, too. Wholesome, all-natural produce, backed by family farmers with a lifetime of growing expertise.
Growing Quality produce, a family tradition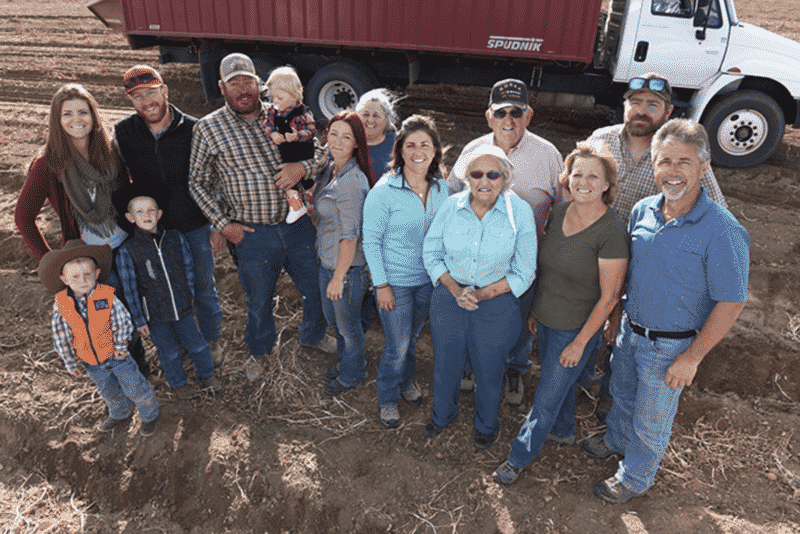 Our Monte Vista grower's story began in 1919 when the farm's patriarch returned from fighting in World War I and bought a piece of land in the San Luis Valley of Colorado. This passion for farming only grew as generations of his family began working on the farm.
Three generations of family members have continued the farming legacy and currently, the fourth generation runs and operates the family farming endeavor. "The future of our family farm is still unwritten. It's not an easy practice but definitely a necessary one. Farming is challenging enough and family farming elevates that challenge; however, the rewards from family farming together can be tremendously enriching.

From Our Farms To Your Table

We promise…
to give you inspiration for serving great meals to your family
Ewing Farms has been in the potato business since 1965. Today, the third-generation family company grows 700 acres of delectable red and yellow potatoes, with their season spanning late July to early October. Owner and second-generation family member Pete Ewing knew even as a child that he wanted to one day continue what his father started, and his enthusiasm for farming has only grown over the years. "I knew that's what I wanted to do. From the agronomy to the marketing, I enjoy all of it."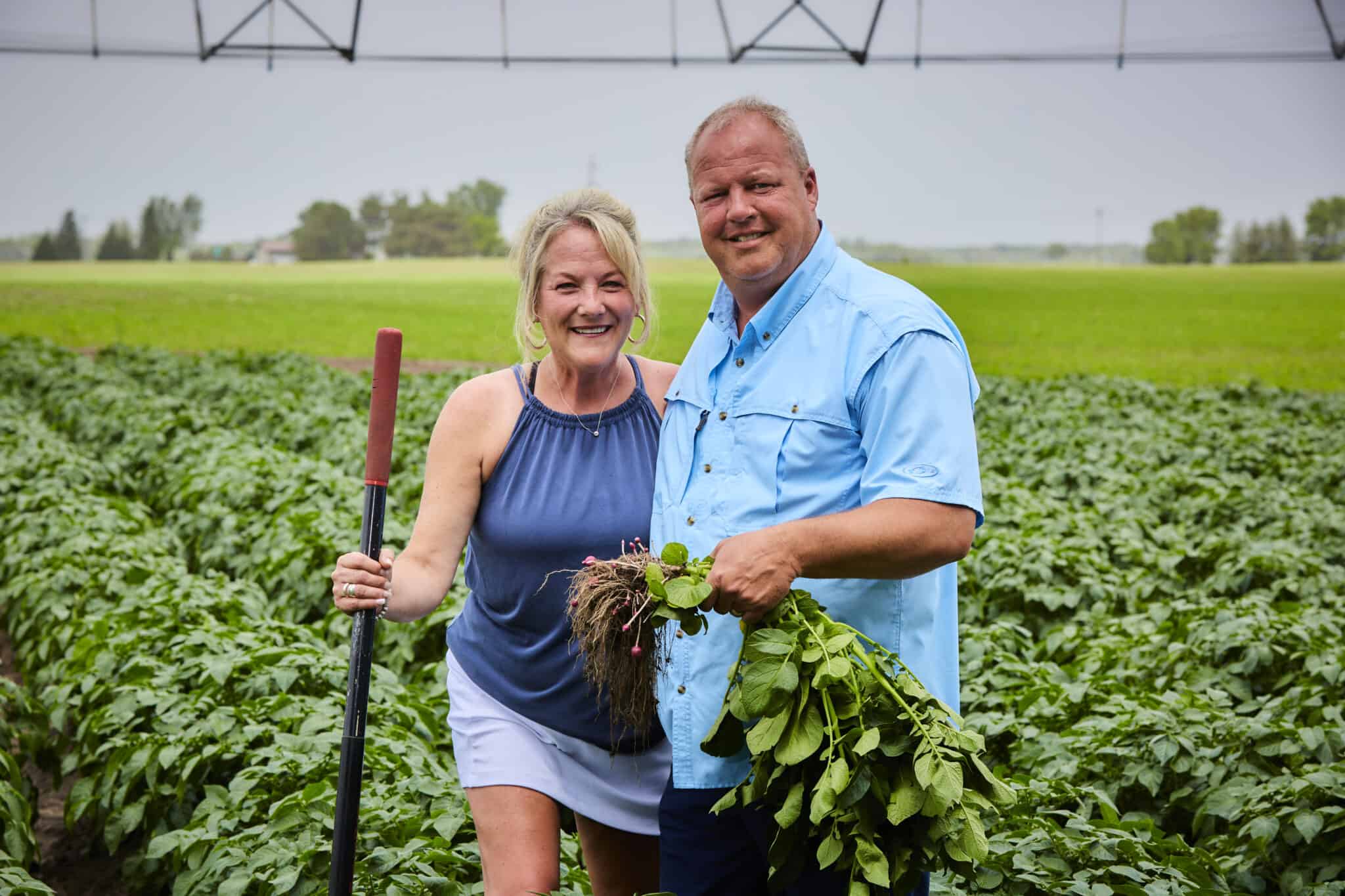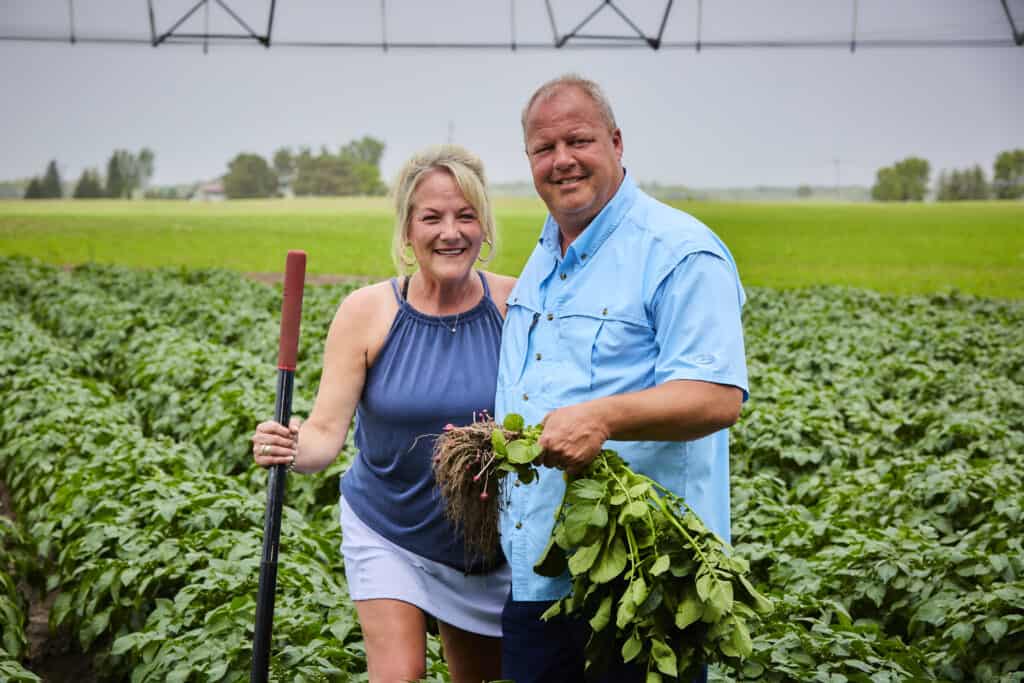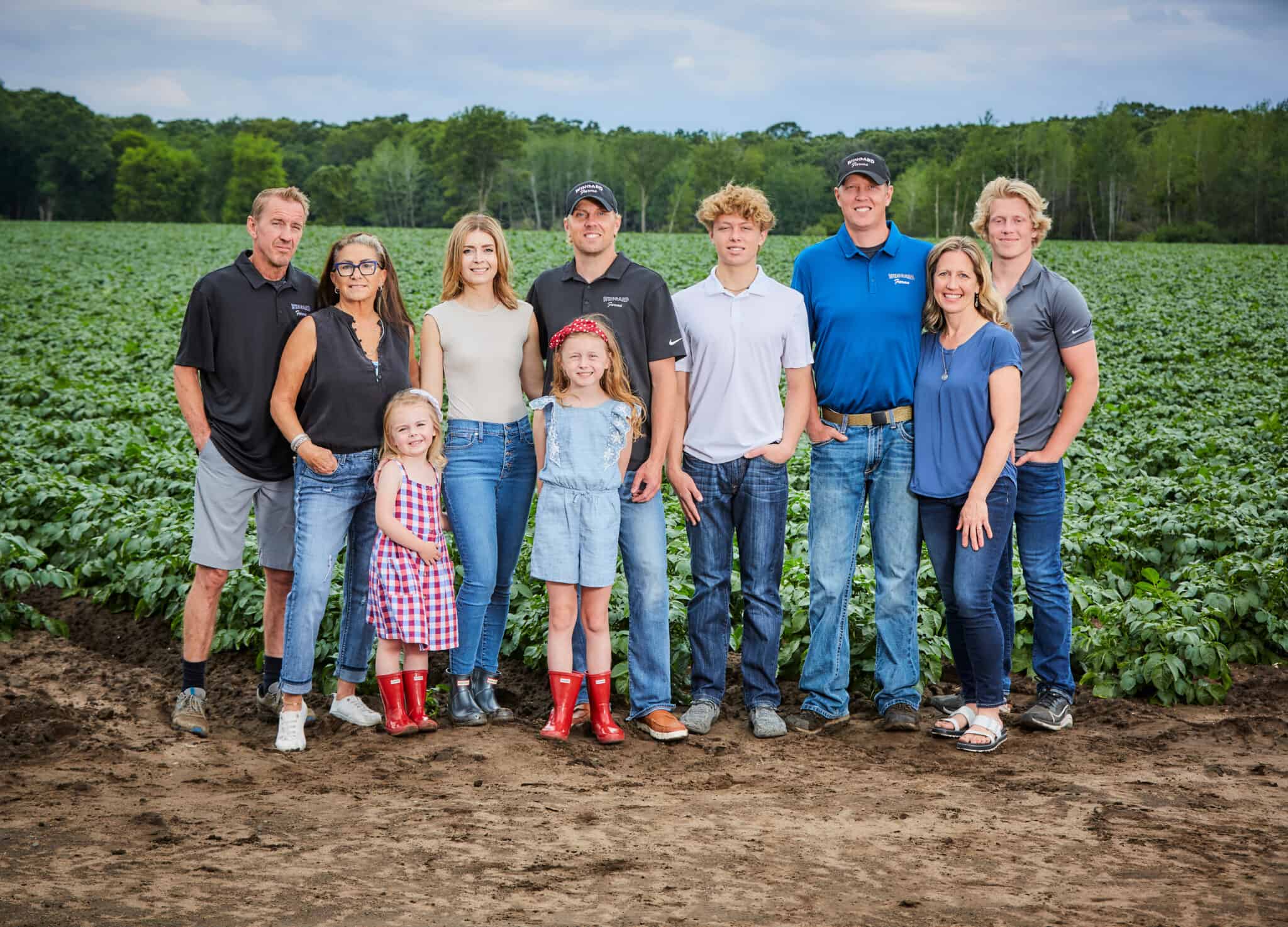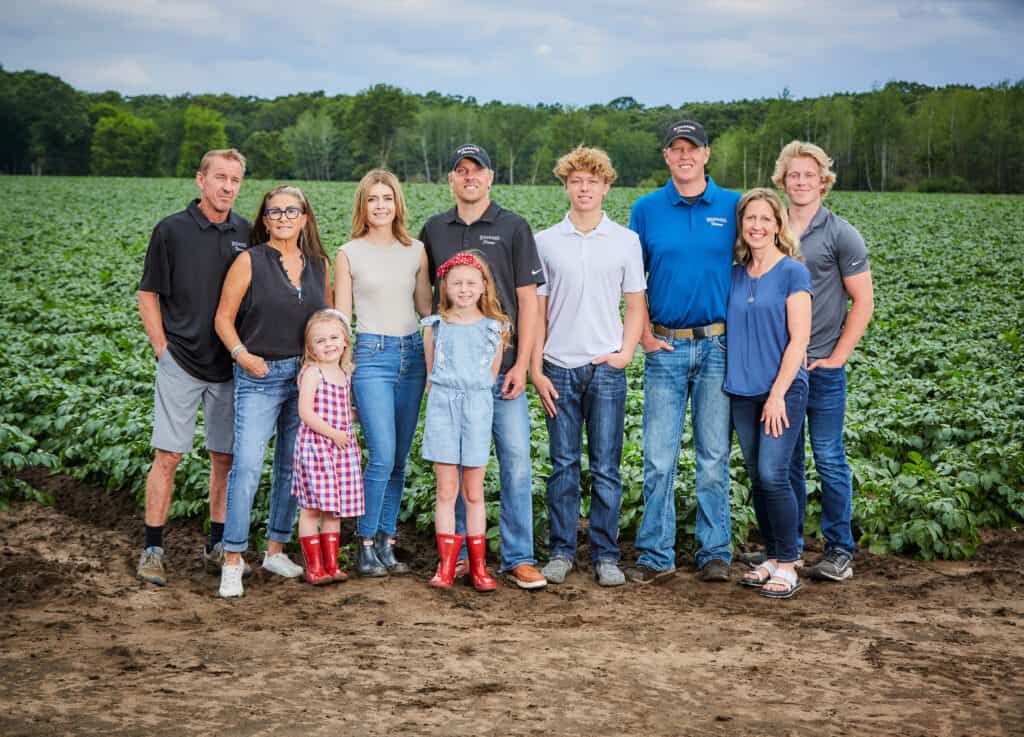 Wingard Farms started growing potatoes in 1918, and more than 100 years later, farming is still the family business. Four generations in, the Wingards grow 900 acres of potatoes, soybeans and seed corn. Because they'd love to one day be a fifth-generation family business, the Wingards make sustainable practices like water conservation a priority. They've been growing on the same land since the 1950s and plan to continue to do so for decades to come.
"We've been farming this ground for 70-plus years, and we don't want to go anywhere else," fourth-generation family member David Wingard said. "This is where our farm is. So we've got to look to the future. I've got daughters, and I've got nephews. If they want to grow the business and be a part of this, then we've got to look at different things to keep this going and keep the yields where they need to be so we can keep farming this ground for another 70-plus years."
30 acres of pollinator-friendly spots
Nick at Plover River Farms has been at the forefront of establishing and preserving prairie ground that attracts bees, butterflies and other pollinators in abundance. For nearly two decades, Plover River Farms has managed and preserved 30 acres sectioned into six different pollinator-friendly spots.
The pollinator habitat land attracts plenty of Monarch butterflies in addition to the Karner Blue Butterfly, an endangered subspecies of small blue butterfly found in some Great Lakes states. The state of Wisconsin is a stronghold for the endangered Karner Blue Butterfly.
Farming for more than 60 years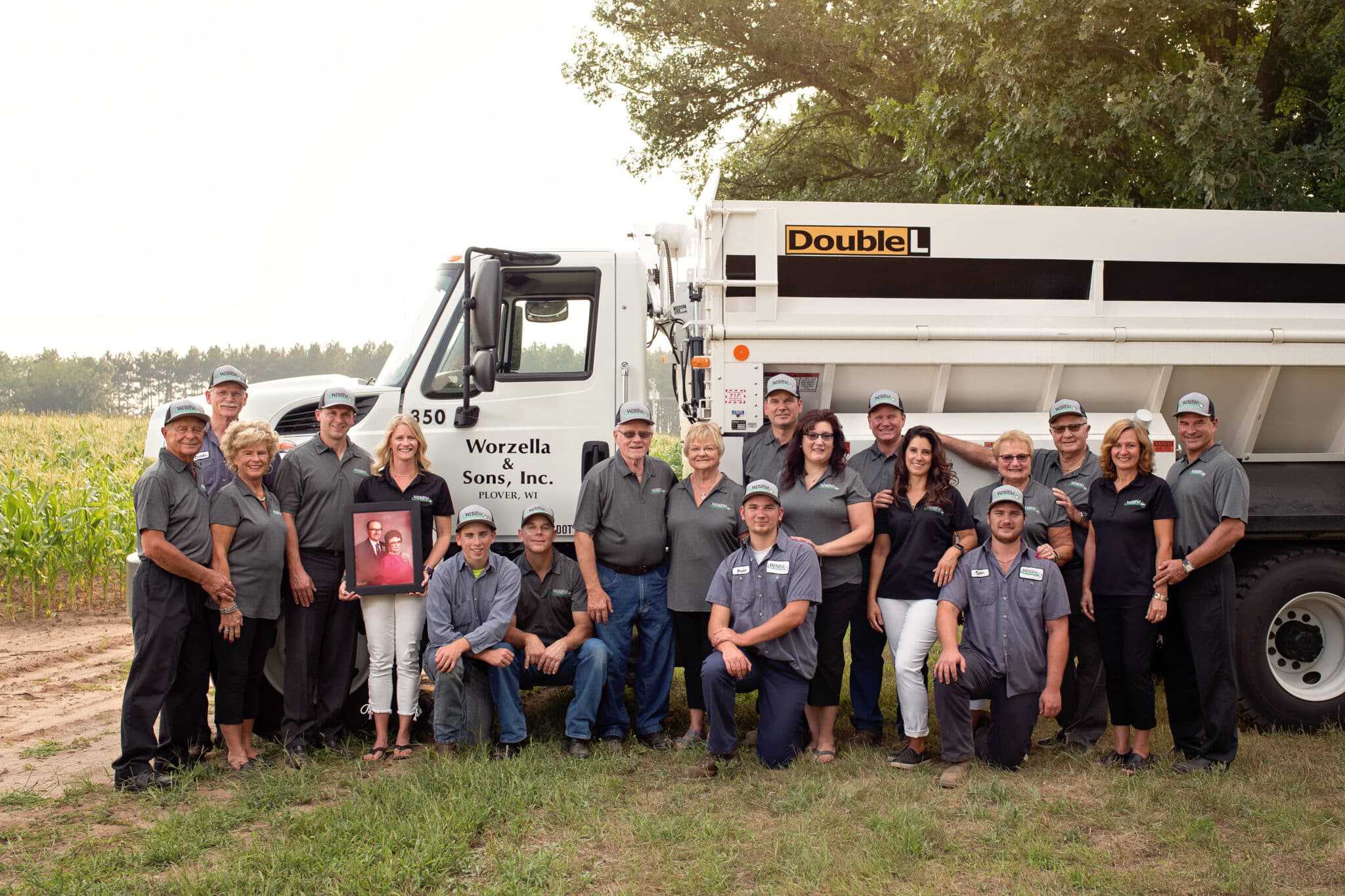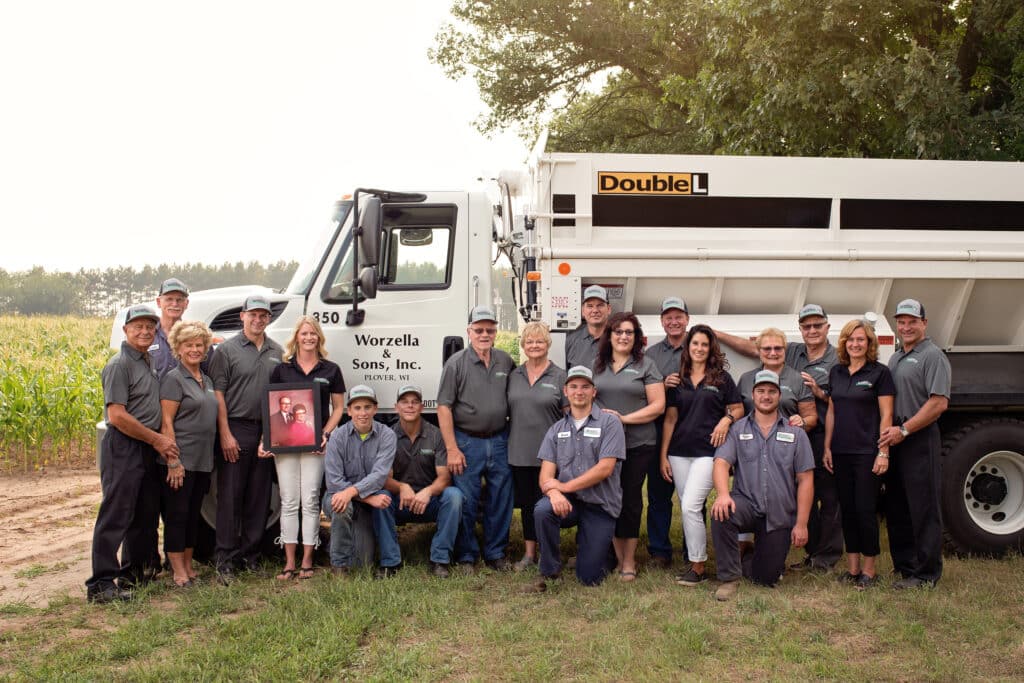 Worzella & Sons, Inc. is a 4,200+ acre potato and vegetable farm located in the heart of Wisconsin's central sands. Farming has been a family business for more than 60 years.
The patriarch of the family, Clarence Worzella, was raised on a 340-acre dairy farm, which had only 20 acres of potatoes. As a young man, Clarence grew crops and sold vegetables door-to-door on his truck route. In 1953, Clarence bought a 40-acre parcel near Plover, Wisconsin and started growing potatoes under irrigation. Year after year, generation after generation, Worzella & Sons started adding acres and growing experience.
The 60-plus years of experience combined with modern farming techniques allow Worzella to grow wholesome, high-quality vegetables, like peas, green beans, sweet and field corn, soybeans and rye, all while protecting the earth by further enriching the soil of their 4,250-acre farm.
When they're not growing, farming, tilling and measuring, and re-measuring all the goodness in the soil, the family likes to travel, play a few rounds of golf, and of course, hunt and fish; the farm to table spirit follows them in all aspects of their lives.